Prayer to call me
The prayer for him to call me is an invocation that allows activating certain energies to attract the person we are interested in effectively and quickly. Usually, it is used so that the person we love looks for us immediately, although it can also be opportune to solve situations related to other areas, for example: to make us call about a job, or some negotiation of our interest.
What is the use of praying for him to call me?
As its name indicates, the prayer for him to call me promotes the appropriate energies to stimulate sensations in the person of our interest that generate a need to communicate with us. Those sensations not only make us call, they also stimulate thoughts of sympathy, need, love and all kinds of positive feelings.
With regard to sentimental issues, this prayer is quite effective for moments in which couple conflicts, misunderstandings and communication problems are going through, making the loved one return to your side.
In addition to love themes, through these prayers we can cause a boss to call us who has some kind of indisposition against us, or to call us to give us positive answers on topics of our interest.
Do they work?
Of course, the prayer for him to call me does work, which is why its use has been maintained for a long time, as a complement to various rituals and attraction spells.
How to pray a prayer for the loved one to call me
Performing these invocations is usually very simple. The first thing that must be taken into consideration when praying them is that their effect is usually quite strong and effective, therefore, their use must be carried out with great awareness because it tends to stimulate people's feelings.
This prayer can be recited without the need to use additional elements, however, if they are accompanied by some rituals, it can generate more radical and lasting effects. Another characteristic of this prayer is that it can be used any day and at any time, obtaining the same results.
In any case, the most important and determining factor when making these prayers, in the first place, is the faith with which it is made, since, if we believe with all our being in what we are decreeing, the universe configures the energies necessary for that to happen in some way or another.
---
Prayer to call me
"In the name of God, Creator and Eternal Heavenly Father. I invoke the forces of the Universe, with the blessing of the stars and the stars, with the blessing of the restless spirit, of domination, of despair, and all the spirits of love, so that they exercise all their power over (name of the loved one) to that you leave immediately from wherever you are, and no matter what you are doing, that you have no peace or rest, nor can you calmly complete your task, until you call me, in love and repentant.
Powerful spirits of love, revoke any obstacle that may prevent (name of loved one) from seeking me immediately, from coming to me without delay and without hesitation. That no opponent is left standing who encourages our separation, so that he only thinks of me, and that his need to know about me is so great that he calls me quickly so that we can be together as soon as possible.
I decree that right now you will be thinking of me (say your full name), you will not be able to concentrate on anything else because your thoughts towards me will take over your mind and your body and therefore you will not have calm or peace, or tranquility, until you understand that without me you cannot live.
I dispossess (name of loved one) in this now and in this moment, and I destroy all feelings of pride that prevent him from looking for me immediately, so that he calls me with great urgency and desperation.
By the power of the angels and the archangels (name of the loved one) you will have no resistance to my charms. By the power of the stars and the stars (name of the loved one) you will go right now to call me, because everything that obstructs our love has been defeated, and the barriers have been destroyed.
(Name of the loved one) feel inside you how my name resonates in your ear, how my image jumps to your mind, how my smell is perceived by your senses, how my body, my mind and my being calls you, attracting you to me , so that you call me immediately, before 5 minutes have elapsed you will feel an irresistible impulse that will not allow you to do anything else, until my voice can be heard, and surrendered at my feet you will give in to everything that I hope to achieve from you.
Spirit of dominion, do not allow my cause to go unrequited, I entrust to you the living spirit of (name of loved one) so that his actions and intentions related to me may be dominated. Do not allow Dominating Spirit that I fail on this assignment, nor that I suffer the pain of the absence or loss of my loved one. May the distance between (name of loved one) and me be shortened, and may he come to my call.
Confident / or I await the call of (name of the loved one), because it has been conjured that he will call me as soon as possible, sentenced and sealed, by the power of the spirits of love, the energetic forces of the universe, my guardian angel and the great power of God. I give thanks for answering my prayer, I give thanks to God, as well as to all the heavenly beings who protect and defend me. Fulfill my request and decree.
Amen".
---
Prayer for the loved one to call me in 10 min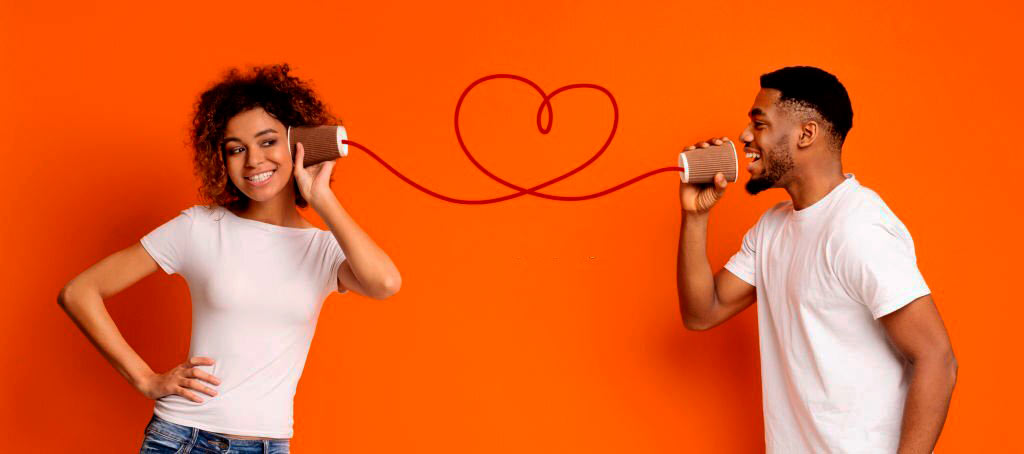 A factor that helps to have greater strength when using "the prayer to call me in 10 minutes" is the intensity of the feeling you have for the person for whom you are offering that prayer.
Love is a feeling capable of intensifying the energies that are concentrated when we perform this type of prayer, therefore, it is possible that greater effectiveness will be achieved if the prayer is performed by a person deeply in love who wishes to refresh, stimulate or enliven a relationship. .
The objective of this sentence is that its effectiveness be much faster than the others, since its effects are expected to take the shortest possible time to provoke the expected reaction. The urgency with which the prayer is performed will help the loved one respond to the call urgently, regardless of the conditions in which the relationship is.
Another determining factor that influences the effectiveness of this type of prayer is that, if the person praying and the loved one have had a relationship whose bond has been strong and stable for some time, its effectiveness will increase, then, after In these types of interactions, the spiritual connections are much more developed and, therefore, it is much easier for them to react to these types of calls.
«Saints and Saints of the heavenly court, I invoke your influence and spiritual diligence to call on the spirit of (name of loved one) to think of me, miss me, miss me and feel an irresistible desire to look for me and call me right now.
For all the forces of the universe, I implore that (name of the loved one) return to me, because he does not resist my absence; that he is determined to keep me in his life and calls me immediately. In his dreams he has to see me night after night until he calls me desperate to see me personally. In his mind the thoughts that remind him of me have to sprout again and again and repeatedly, reminding him that he must look for me to return to my side.
For all the forces of nature, and for the energies that once brought us together, my face and my figure will not leave the mind of (name of loved one), and he will not have peace or rest until he can be with me. You will think of me (name of the loved one) 24 hours a day, and 365 days a year, you will not have rest or joy until you call me to return to my life.
I invoke the power of the universe, so that my word acquires strength and energy, that it becomes a sentence so that my request is answered, freeing me from the anguish, sadness and suffering that not having (name of the loved one) causes me. by my side.
For this reason, I declare that (name of the loved one) will call me in this now and at this moment, without hesitation and without delay, by the power and energies of the universe, which will intercede in my help, (name of the loved one) He will call me today because there is no bad intention in my request, my love for him/her is pure and sincere, and that is why I deeply hope that he/she will be by my side soon.
So, I decree that (name of the loved one) will miss me, will think about me, will want me, will miss me so much that the need for me will lead him to call me quickly, without thinking about the barriers that separate us, because there will be nothing to oppose our imminent meeting, where our relationship will be strengthened and love and good communication will triumph.
Pure spirits of the celestial kingdom, forces of the Universe, I entrust my cause to you, with absolute faith I hope that my request is heard, and in gratitude I offer to respect and love (name of the loved one) honoring the purest energies of existence. Amen".
---
Prayer for him to call me quickly and ask for forgiveness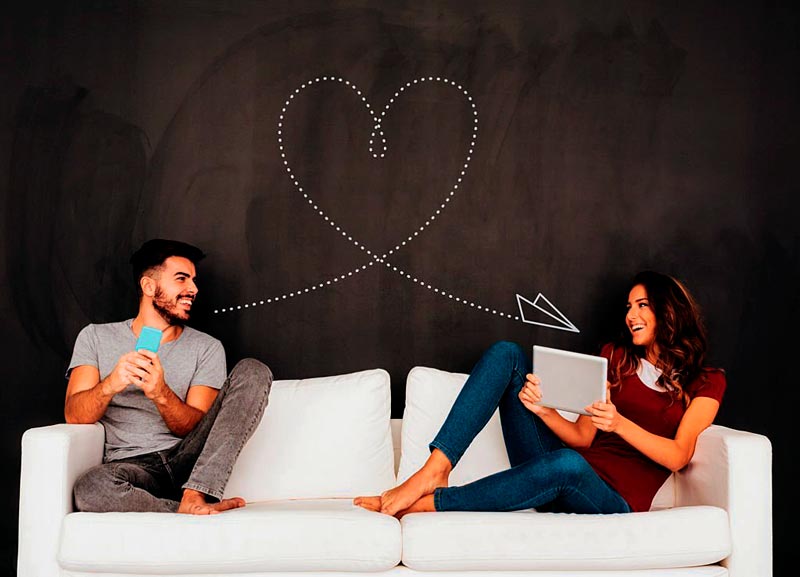 Sometimes forgiveness is necessary to be able to close painful cycles. On some occasions, we can forgive and continue without this affecting us, but in others, especially when it comes to love relationships, it is necessary to end conflicts thanks to the recognition of the mistakes made. It is there that this prayer is very appropriate.
Thus, it is not a need full of pride or selfishness to wait for the other person to call us and ask for forgiveness, it can be rather a liberating act of internal healing, which although it could repair a fractured relationship, it could also work to end a situation that has hurt us, let go and overcome the past.
«I ask the blessing of Almighty God, the blessing of my dear Saint Cyprian, saint of my devotion, turn your gaze towards this humble devotee of yours who imploring your mercy gives you his deepest concerns.
O blessed Saint Cyprian! I give you all the situations that affect me emotionally and that do not allow me to find peace. I sincerely admit that I have given my best in the relationship I have had with (name of loved one) but things have not followed the best path.
That is why I implore you miraculous saint that (name of the loved one) does not have peace or calm, until he calls me repentant asking for my forgiveness and recognizing all the mistakes he has made against me.
O mighty Saint Cyprian! Do not allow (name of the loved one) to rest, enjoy, be distracted or concentrate on anything, until he looks for me with his soul and body, ready to apologize for all the faults committed against me.
Glorious Saint Cipriano, may your blessing reach me and that, through it, the request I make of you materialize. That (name of the loved one) cannot lead his life without first coming to me to fix the conflicts we have, that his impulses and bad feelings be revoked, that his actions turn in my favor and that he come to my feet, repentant , submissive ask me for forgiveness and want to fix the damage he has caused.
San Cipriano, I implore you that (name of the loved one) cannot lie down in bed, or rest, or rest, until he calls me to ask for forgiveness. I beg you to take my request to the heavenly throne, so that after my requests are heard, the concessions are granted and the faults that I have suffered from (name of the loved one) are redeemed. He has been sealed at the foot of San Cipriano, today and forever. Amen".
---
Prayer for my boss to call me to work
This prayer can be performed accompanied by a green candle, to attract with greater force the solution of work situations, and stimulate the settlement of the energies of stability and firmness at work.
«I invoke the great power of God that is found in the forces of the Universe, because immersed in the faith that accompanies me, I raise this prayer so that the highest energies assist me. On this day and in this now, he decrees that (name of the person who wants me to call him) he will call me, today he will, because his thoughts will have no rest or rest if he does not. They must be desperate until they can talk with me, and that communication must be pleasant, agreeable, and will bring about good negotiations for me personally.
In the name of the spirits of the highest lights that accompany me, I revoke and transmute any obstacle, gossip, entanglement, bad energy, bad vibration, dark spirituality, bad impression, bad thought, or any situation contrary to my wishes, that prevents me from (name of person you want me to call) call me right away. Once the barriers have been destroyed, (name of the person who wants me to call them) will not be able to resist communicating with me and responding positively to all my needs (make a request).
My guardian angel, angels of light, Saint Michael the Archangel, I address you with the greatest respect to request your help in this cause that concerns me. I implore you that (name of the person who wants me to call you) call me right now to offer me the benefits of that job that I so desperately need. May it be by your good will, pure angels of God, that I may have the stability, firmness and tranquility of a good job, after that good conversation with (name of the person who wants me to call you).
O Archangel Chamuel! You who help all those who desperately seek your help to get a good job, influence the thoughts of (name of the person who wants me to call him) so that he calls me without hesitation, that his attitude towards me is submissive, complacent , and grant me the job position that I so much need and desire.
Angels of light and power, come to my aid, I desperately need to solve this situation that overwhelms and torments me, because worry invades me and the only solution I find is to entrust myself to your hands, so that as guides and protectors of beings that we walk in this world by God's mandate, take care of me and protect me, helping me to get out of this situation. It is therefore your wish that (name of the person who wants me to call you) call me to reconcile and define our employment relationship in a positive way for me.
Saint Michael Archangel, you who care for the weak and helpless, do not allow indifference and injustice to make me a victim of need, on the contrary, have (name of the person who wants me to call him) call me as soon as possible to that in perfect order I can enjoy a secure job, where I am able to obtain the necessary sustenance to live with dignity, and where I am treated with respect and my abilities and qualities are recognized. From my heart I ask you beloved Archangel.
Do not forsake me heavenly spirits, accompany me with the blessing of God the Father, Son and Holy Spirit. Bring my cause before the Creator with haste, so that my prayers may be answered as soon as possible. Thank you for listening to me today as always. Light and progress to the spirits of him. Amen".
---
Ritual for the loved one to call me in 5 minutes
The ritual for a person to call us quickly can be performed at any time of the day. The first thing to consider is that it should be done in a quiet place where you can be fully concentrated. In this way we will be able to raise our requests with greater force to the universe, connecting effectively with the spiritual world.
Necessary elements:
Kraft paper.
Granite pencil.
Petals of red roses.
A glass bowl.
cinnamon sticks
Spices cloves.
Sweet pepper.
A red candle.
Execution of the ritual:
The first thing we are going to do is write on the paper a kind of letter to the loved one where his/her full name and everything that you want and aspire to from him/her will be placed. Adding as much detail as possible. Once you have finished, you will fold the paper and place it at the bottom of the bowl, on top of which you will put the candle, and around it the rose petals and all the species. Then, you will light the candle and pray the following prayer:
"I invoke the blessing of Valentine. Revered saint representative of love. You who always teach us the importance of sincere, pure and true love. I call you with great fervor and desperation, because in your hands I entrust the love of my life, so that everything that has stained our path, be eliminated very quickly, awakening once again that beautiful feeling that once united me with ( loved one's name).
Oh beloved Valentine! I implore you to stir up that love that is trapped within our hearts. That (name of the loved one) can remember everything beautiful that we have lived and the reason why we came together, and that despair and anguish invade him when he realizes the distance that separates us, forcing him / her to call me immediately to resolve the differences that have separated us.
Valentine, surely there is still a feeling between (name of loved one) and me, do not let that flame go out and encourage him to contact me urgently, to resolve any discomfort, confusion and misunderstandings, without pride and bad energies can triumph over us. I beg you to intercede for me before God Our Lord, so that we can be united very soon. Amen".
---