Oshun: Who is she, her daughters, offerings, prayers and everything about this Orisha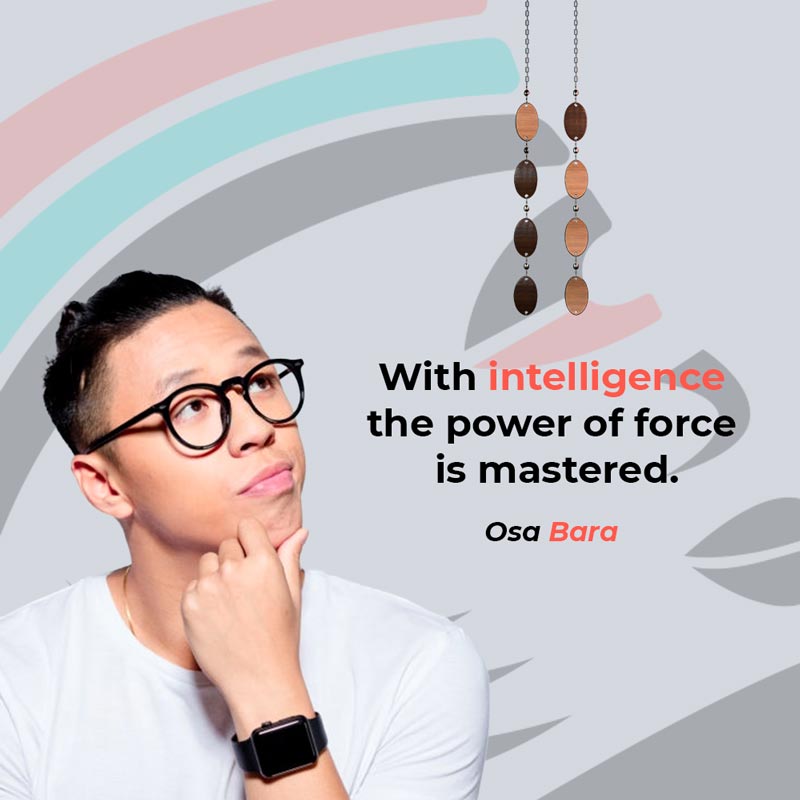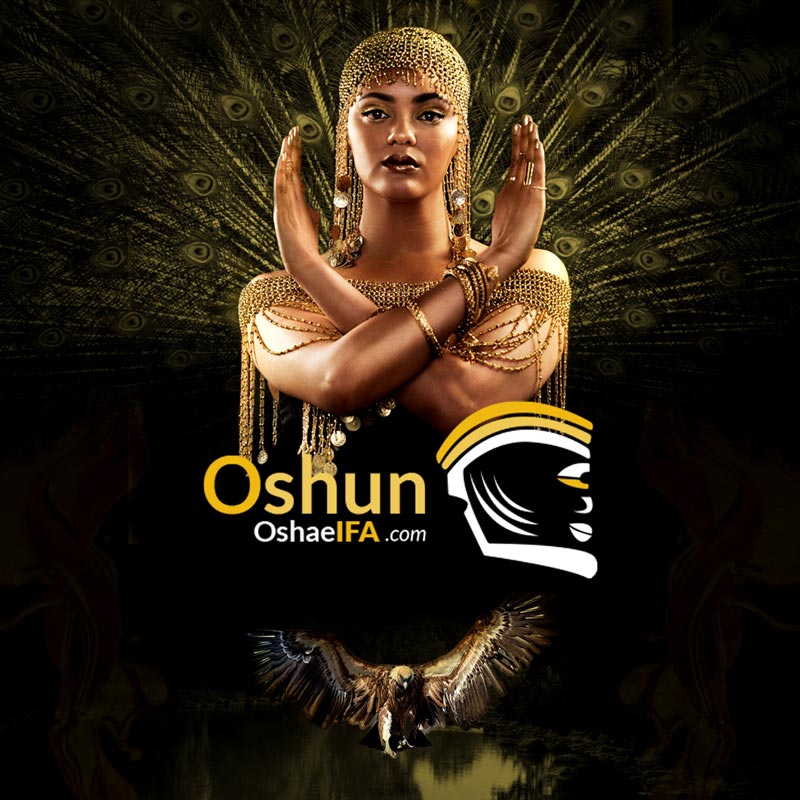 Oshun is a major Orisha of the Yoruba pantheon, representing the ancestral mothers. In her different avatars, she was Shango's wife, on another occasion Orumila's wife, whom she became his appetite for. Excellent friend of Elegua, sister of Oya and Yemaya.
WHAT OR WHO IS OSHUN?
It represents love, fortune, beauty, family, country, home, kitchen, the masses, women, rivers, feelings, imagination. Also known as: «Yalorde». His filial love is such that it is said that he lost his virginity to save his sister Oya, which is why it cannot be given uncoated male animals.
Oshun is considered as an Aphrodite in Santeria. Her beauty is incalculable, full of extreme sensuality, flirtation, grace and femininity. Its natural element and place of residence is the river.
She always accompanies Yemayá with whom she assists pregnant women and during childbirth. In the conception process, its energy emanates in the creation of the placenta, thus protecting the formation of the fetus. Ochun is a natural protector of women, she does not accept that they are mistreated by men and whoever raises her hand to one of her daughters is severely punished.
---
WHAT IS OSHUN LIKE?
She is represented as a beautiful, partying and cheerful brunette. It is noted wherever it goes by the persistent sound of its handles and bells. He is capable of solving while provoking fights between the Orisas and the men.
Oshun's tools are made up of: his crown, 5 handles, 2 oars and a golden bell. This Orisha loves pumpkin and works very well with it, so it is taboo for her children to eat this food.
He is a lover of sandalwood or peacock feather fans, small fish, shrimp, shells, small boats, mirrors, jewels, marine corals, sheets, cloths, embroidery and all objects typical of the feminine dressing table, acheré (maraca or guira), agogó ( bell), irukes (ponytail) and handkerchiefs.
Speak in the snail by odun Oche (5). His day is celebrated on September 8 thanks to syncretism. His favorite animal is the peacock, he is also sacrificed: goats, chickens, pigeons, quail and guineas.
OSHUN COLORS
Its color is yellow, it can be combined with amber, and others belonging to its paths (green, red, black). It is called with a bell of golden color. His day is Saturday and his number is 5 and its multiples.
Its receptacle is a tureen that can be yellow, gold, white, or multicolored depending on its path. They dress her in a white or yellow coat or a skirt with 5 kerchiefs. Her favorite flowers are: the sunflower, the macaws and the buttercup. Her favorite perfumes are: beriberi and sandalwood.
OSHUN DANCE
When he incorporates one of his saint horses, his dances are perhaps the most beautiful and sensual of all. She laughs like Yemayá, although they say that when she laughs is when she is most annoyed, she waves her arms to make the gold handles ring. He moves his hands over his body like springs and streams descending from the hills. Occasionally he makes rowing gestures or imitates the movements of grinding on the pylon. She dances with voluptuousness and with her hands stretched out forward, in imploration, and with suggestive pelvic contortions. It is served with oñi (honey), symbol of sweetness, of the loving essence of life.
WHAT ARE THE CHILDREN OF OSHUN LIKE?
Ochun's children are characterized by being maternal, hospitable, charitable, compassionate, receptive, thrifty, with an excellent memory, imaginative, sensitive, romantic, good hosts, generous, caring, protective, patriotic, and somewhat introverted. In another sense they can also be: susceptible, hypersensitive to criticism, capricious, variable, spiteful, timid, fanciful, imaginative, detached, resentful, lunatic, lazy, weak, stingy, jealous, promiscuous and with a taste for creating entanglements.
NAMES FOR CHILDREN OF OSHUN
Agadaniye: The brilliance of the Oshun gemstone.
Ocandeniye: The Heart of Ochun's fortune.
Alamiyeye: Oshun's oars.
Aporoye: Oshun's youngest daughter.
Agbebe Osun: Oshun's fan.
Ocanyodde: The heart of the queen mother.
Ayaba owo: The queen of money.
Agueni Osun: The peacock of Ochun.
Arima Osun: The beauty.
Oloshunde: The Coronation of Oshun.
Ayaba Ibu: The queen of the river.
Ibu Ayaba Aña: The queen of the river drum.
Ayaba ocanoñi: The queen of the sweet heart.
ADIMUSES. OFFERINGS TO OSHUN
HOW TO TAKE CARE OF IT?
To entertain Oshun they are placed: panetelas and syrupy sweets. Also ears of corn on wheels. Levers of gofio with honey and caramels. Oranges, peaches and sweet peaches, escarole, chard, chayote, tamale, yellow rice and corn flour. Ekó, ekrú and smelt with saffron. Coconut joys and all kinds of sweets.
Ochun is a lover of Ochinchin, (liturgical food that is offered to him in the river before the initiation of an iyawó). His favorite fish are: mullets, eels, mapos, dajaos, catibos, guajacones, biajacas, guabinas, river shrimp and prawns (all smoked fish and shellfish from the river). Its dishes are garnished with: almond trees, watercress, canistel, water flower, spinach, parsley, sweet potato and pumpkin.
7 HERBS OF OCHUN AND A LITTLE MORE
Among its plants are: almácigo, Cuban plantain, mango, pumpkin, rosemary, coralillo, yellow macaw, buttercup, sunflower, river flax, don't forget me.
---
ROADS OF THE ORISHA OSHUN
Ochún Ibu Aña: the owner of the drums. It is completely deaf, it must be called with 5 bells at the same time for it to hear.
Oshun Ibu Ololodí: She is a warrior. Ride a horse and use a sword. She is the wife of Orumila and her apetevi.
Oshun Ibu Yumu: She lives at the bottom of the river weaving sitting in her rocking chair. She doesn't like to be bothered so much. It is called with a copper cowbell.
Oshun Ibu Segan: Oshoosi's wife.
Oshun Ibú Akuaro: it is a young Oshun, it does not hurt. Owner of the quail. Live where the river and the sea mix.
Oshun Ibú Kolé: Represented by the tiñosa (zamuro). Sorceress, she refuses to work for the good.
Oshun Ibu Tinibu: He only goes out at night and he likes to take a boat ride along the river. Your children should not have dogs in the house.
---
OSHUN IN SYNCRETISM
Oshun is syncretized with the Virgin of Our Lady of Caridad del Cobre, also known as Caridad del Cobre or simply Cachita. The Patroness of Cuba. Located in El Cobre, a municipality in the province of Santiago de Cuba. His story is very interesting, since it is known that his image appeared in 1612 or at the beginning of April 1613, in the Bay of Nipe, north of the eastern region of the island.
Found by three slaves: the slave Juan Moreno and two Indian brothers known as Juan and Rodrigo de Hoyos, who worked in the copper mines in the area. Later, they would be recognized as "the three Juanes." It is understood that the young people had gone out to search for salt, seeing the image of the Virgin with the Child Jesus in one of her arms and a gold cross in the other hand floating on a table, where it was read: «I am the Virgin of the charity".
She was placed in a makeshift shrine of guano leaves and boards, until her temple was built on the top of a hill near the copper mines. owner of precious metals such as gold and copper, in addition to her charitable and merciful fame.
The Catholic Church refers to her as the protector of pregnant women, a reason that accentuated her parity with Ochún. His cult enjoys countless followers and there is no distinction between the Virgin and the deity, in fact, it is common to hear Oshun's children refer to Charity as the deity they have consecrated without making any distinction between the Orisha and Catholic spirituality.
---
OSHUN PRAYER
(I pray to Oshun, I praise the spirit of the river)
only Osa sekese, Làtojúku awede we mo. only Osan Olodi,
I praise the Spirit of Mystery, a spirit that purifies me from within. I praise the Spirit of the River.
Làtojúku awede we mo. I was going Osan ibu kole, Làtojúku awede we mo.
Spirit that purifies me inside. I praise the spirit of seduction, a spirit that purifies me inside.
Yeye kari, Yeye 'jo, Yeye opo, O san réré o.
It is to the Mother of the mirror, the Mother of dance, the Mother of abundance, to whom we sing her praises.
Mbè mbè ma yeye, mbè mbè parrot. TOse.
Always exist Mother. Always stay in our tradition. Asé.
OSHUN'S PRAYER FOR LOVE
Praised mother and spirit of the River,
Turtle drum that opens the way to charms and beauty.
Greetings mother.
Purifying spirit that cleanses the interior and exterior.
Brass manufacturer that makes drinking water.
We all have every right to wear the crown that awakens all pleasures.
We have every right to wear the crown that true love finds.
Spirit of the river free me from the setbacks that tie me to loneliness,
Bring to me the love that I humbly request,
Please listen to my pleas. Asé.
---
OSHUN'S PRAYER FOR FORTUNE
ORÍKÌ OSHUN
(I praise the spirit of the river and pray to Oshun to cover my health)
A tun eri eni ti or sunwon sand. Tose tun sea kí nla oro bomi.
The witness of a person's ecstasy was reborn. She is once again in charge of things, she greets the most important matter from the water.
Ipen obinrin a jo eni ma re. Osa ma je mo aiye o jó le li eri.
The most powerful woman can burn a person, Osún does not allow the evil of the world to dance in my head.
Ala agbo ofe a bi omo mu oyin. Otiti li owó adun ba soro po. O ni ra mo goe.
He cares for us without charge, gives us healing, gives the child fresh water. She is wealth. He speaks sweetly to the crowd. He has bought all the secrets of copper.
O ro wanwan jó wa. O jo lubu wave eregede.
Here she comes dancing and jingles her bracelets like a forest stream. He is dancing with the riches of the depths from under the water. My mother has sunk something out in the sand.
Alade Obinrin Sowon. Afinju obinrin ti ko a ide.
The crowned woman is very elegant in her handling of money.
Osan olu ibú ola, Olo kiki eko.
Osún, owner of the wealth of the depths, owner of the innumerable parrot feathers.
Ide fi ojú ta iná.
The flare of the brass is present in the fire of his eyes.
Oni ro wanranwanran wanran omi ro. Afi ide yes omo li owo. TOse.
The water that murmurs on the stones is the Spirit of the River that dances with its brass jewels making its rings jingle, bringing fortune and health. Asé.
---
SONG TO ORISHA OSHUN
Akuón: Yeye Yeyeo Biaremi, Ebulli Wuase Moroefa
Chorus: Yeye Yeyeo Aremi, Yeye Wuase Moroefa
Akuón: YeyeYeyeo Ochun Aremi, Ebulli Wuase Moroefa
Chorus: Yeye Yeyeo Aremi, Yeye Wuase Moroefa
Akuón: Yeye Yeyeo Okandideu, Yeye Yeyeo Okandideu Ariñale Cowuo Osi
Yeye Odolorefa Ariwuoyo Okandideu, Ariñale Cowuo Osi
Chorus: Yeye Yeyeo Okandideu, Yeye Yeyeo Okandideu Ariñale Cowuo Osi
Yeye Odolorefa Ariwuoyo Okandideu, Ariñale Cowuo Osi
Akuon: Ori Yeyeo
Chorus: Afiyeremo Yeyeo Afiyere
Akuon: Ori Yeyeo
Chorus: Afiyeremo Yeyeo Afiyere
Akuón: Beroni Abebe Osun Beroni Abebe Leda, Beroni Abebe Osun Beroni Abebe Leda, Iya Yumu Brakala Leda Beroni Abebe Osun
Choir: Beroni Abebe Osun Beroni Abebe Leda, Beroni Abebe Osun Beroni Abebe Leda, Iya Yumu Brakala Leda Beroni Abebe Osun
Akuón: Chekunche
Chorus: Wuamile
Akuón: Makowua
Chorus: Wuamile
Akuón: Six
Chorus: Wuamile
Akuón: Ori Olu
Chorus: Wuamile Iya Mio Wuamile
Akuón: Chekunche
Chorus: Wuamile
---
WHAT IS ASKED OF OSHUN?
Oshun is a deity who is asked to heal conditions related to the lower abdomen and genitals, blood, liver and all kinds of hemorrhages. She is also an Orisha who is requested to intervene in economic matters as she attracts wealth. Expert in love affairs, moorings, sweeteners, she calms down fights, elevates the perception of beauty and charm in all situations. He intervenes in sorcery problems according to his path, he fights, punishes and sentences enemies without mercy, especially all those who disrespect women.
---
WORKS WITH OSHUN
WORK WITH OSHUN FOR LOVE
A ball is kneaded, the name of the loved one is put on tracing paper along with the following ingredients: freshness herb, buttercup, prodigious, cedar yanten, cuaba, cinnamon powder, oñi (honey), handsome, watered down, romerillo, flowers, aniseed liqueur and Victorian wood sawdust. The ball is wrapped in a white and yellow cloth and Ochún is informed of the request, a candle is placed on it and when it is finished, it is buried on the bank of the river, notifying the Orisha once more.
WORK WITH FOR THE ENEMIES
A snapper is cooked for him, and an almond syrup is prepared that is poured over the fish, and Oshun is placed on top on a white plate asking him to sweeten his way and the victory of his wars. When it begins to decompose, he corojo puts the name of his enemy and takes to the mountain begging Oshun the destruction of his opponents.
WORK WITH OSHUN FOR HEALTH
A lamp is prepared at the foot of Oshun asking for his health with: 3 eggs, honey, 5 cinnamon sticks, almond oil, eating oil, 3 wicks (2 for Ochun and one for the person's guardian angel) and stays on for 5 days.
OSHUN PHRASES
Oshun says: "Try to enjoy my honey because you will never like to taste my bile."
Oshun says: "Keep my blessing today and always, do not forget that I do not accept betrayal and when I get upset I never forgive."
If you want to learn more about the Orishas you can read: