The ebbo of Tablero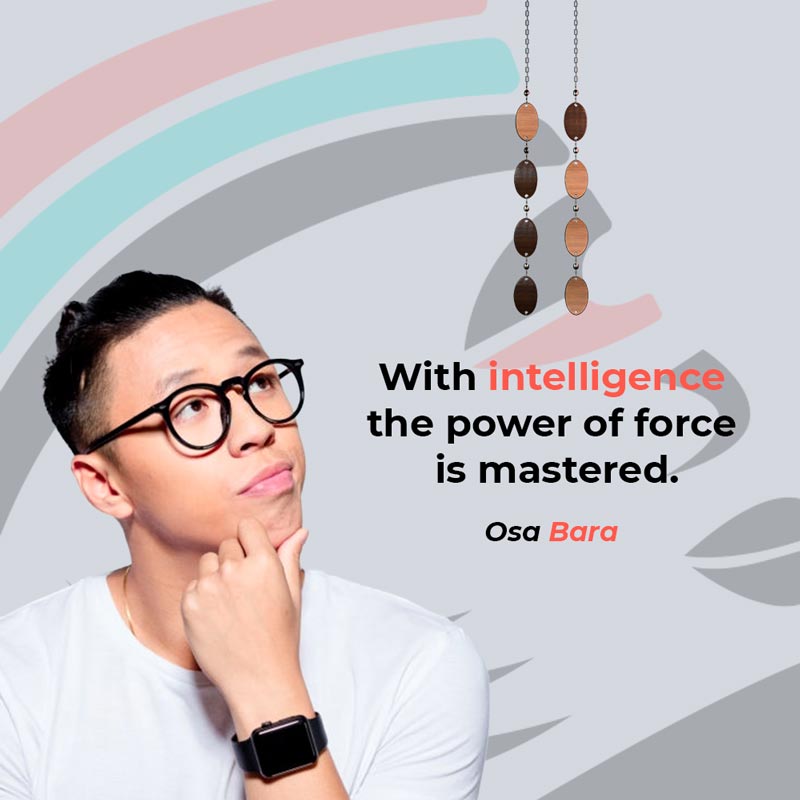 The ebbo of Tablero is one of the most important rituals that the cult of the Orishas specifically Ifa has, since through this ritual we guarantee that each sacrifice or offering that is made will be approved and received in heaven and thus we will be able to receive the Iré or rid ourselves of any curse that was foretold to us through divination.
Before learning the meaning, what it is for or the process to perform a Tablero or Ebo Ate ebbo, we must have several clear concepts in order to better understand this ritual.
What is ebbo?
The word ebbo is interpreted as "Sacrifice", through this ceremony articles, animals and different catalysts are offered to the deities, the eggun (the ancestors), some Orisha or Olodumare himself.
Among the Yorubas and in the Osha and Ifa culture, sacrifice is part of the philosophy of life, since it is believed that to achieve anything in the world, both on the spiritual and on the earthly plane, one must do ebbo. Through the ebbo it is that we managed to evade all the Osobos, Death, misfortune, diseases and sorcery, that is why this ritual is considered the most important within the cult of the Orisha Osha and Ifa (Santeria).
Ifa says that whoever makes sacrifice (Ebo) will be absolved, sacrifice is liberation, life is nothing more than the process of giving to receive.
What is it for?
The Yorubas and the followers of Santeria or African religions believe that there are negative energies (Brujeria), these are capable of stopping the path and good fortune of a person, by making some type of sacrifice we free ourselves or counteract the negative consequences that these forces they may have on us.
Through the ebbo it is also possible to have a good link with the deities and Orishas, ​​obtaining their favors, blessings and providing us with spiritual protection.
Also this ritual can be done in gratitude for a favor received.
The ebo depends on the needs and requests of the believer who previously went to Ifa or Orisha by divination.
It may interest you: Who is elegua?
Types of ebbo in Santeria
Ebbo Shaft
It is a sacrifice that is made to thank the deities, it is very common for believers to make promises to the Orishas when making requests and through this ebo the agreement is fulfilled.
Ebbo Ojukoribi
This ritual is done in order to keep danger away. It is commonly exercised by people who are going to go on a trip or are in a conflictive or dangerous environment.
Ebo etutu (Sacrifice to appease some deity)
Among Yorubas it is believed that due to some actions the deities or spirits can get upset with their followers and withdraw their favors and blessings. When this happens, this ceremony is carried out, which is done very quickly, asking to regain the link with the Orishas.
Ebo Ayepinun
This ceremony is used to substitute the life of a person for that of an animal. This must be determining by divination.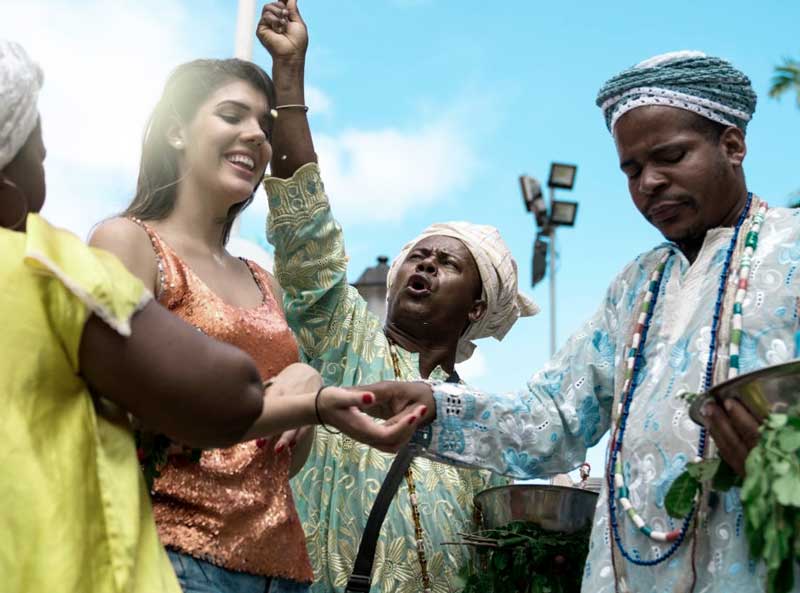 How the board Ebbo is made
There are different variants to make the ebbo, both in African cultures and in the followers of Afro-Cuban Santeria, variations that range from some materials to changes in signs that are printed on the board.
One of the most common procedures used by the Afro-Cuban side is the ebbo of Tablero de Miguel Febles or ebbo of the 4 boards, this is the one that we will explain below.
Preparation:
The elaboration of the ebbo consists of very simple steps, but extremely important, first of all, we proceed to the elaboration of the cartridge, which is nothing more than a paper package that contains the materials previously prescribed by Ifa.
On a square piece of paper, a taro leaf is placed from which the three tips and the central stem are removed.
Take an Eko (Corn Tamale) and place it in the center of the taro leaf.
The tamale is spread with corojo butter and pieces of fish and smoked jutia are embedded in it.
Toasted corn, water, honey and other ingredients that Orunmila recommended there are added.
When it is ready, soil is made of the door of the house in which the ceremony is taking place.
A place is enabled in the house where the mat is placed and on top the Ifa board with the iyefa (Ashe de Orula), the ebbo package is placed on top and the awo begins to trace the Ifa signs on the Board.
First Board
This is where the Odu Toyale of the ebbo is noted, that is, the sign for which the sacrifice was recommended.
The first thing is to divide the board by writing Baba Ejiogbe in the center, as a result the board is divided into two sections, the first for the Omoluos and the second for the Mejis.
Prayers and signs of the ebbo (Katero)
OSHE TURE: OSHE TURA ESHUA AWA TETETE OSHETURA ESHUA AWA TETETE ASECON SEMOLORUN ADIFAFUN YOKO OSOGBO OSHE TURA ONILEGERETE ADIFAFUN ILE IBU ORULA LORUGBO
If the toyale prayer is not known, it is said Iroso awning. IWERE ELEBBO ELENI SIWAYU ELEBO IWERE ELEBBO ELENI WIKEÑA ELEBBO IWERE ELEBBO IWERE WETALE (ODUN) MOKIO
OYEKUN NILOGBE: ARUN NI SHUPA KETA SIBORU, IFA ASHE SIKODA, IFA ASHE SIKODA, IFA ASHE SIKODA
IWORY BOFUN: OMO ABAKIÑA ADIFAFUN TABARIFALAMPE SHANGO, LAMPE OLORUN, ODOFANI NIFA LAPE SHANGO ORULA LOGBI (IWERE NI TO WERE, IWERE NI TO WERE SHANGO TAWA NI TO WERE)
OSHE PAURE: SHILEKUN FEBO ORUN, OLORUN SHILEKUN FEBO ILE, MO PE AIYE ADIFAFUN OLUWO, IFA YOKO (EYE BAMBI OLORUN AYAWA PARROT SHANGO (bis), EÑI ABE OCHUN, EÑI ABE OSHUN AYAWA PARROT SHANGO
OBARA BOGBE: LANTOSI OMO ODÚ, KEBO ADA FÉ ELEBO, OBBARA BOGBE LANTOSI OMO ODÚ ISHERE KUN ÌSHERE, TIIŞOMO ELÉGBÁRA, KEBO ADA FÉ ELEBO(IFA TIMONTANSHE IFATIMONTANSHE OBBARABOGBE IFA TIMONTANSHE)
OGBE BARA: BABA TERERE ADIFAFUN SESA OGBE BARA BABA TERERE ADIFAFUN SHANGO OGBE BARA BABA TERERE ADIFAFUN OLOFIN ORULA LORUGBO(ENI OBBA OMO LO YUMU, ENI OBBA OMO LO YUMO ARIKU LOWA OMO LO YUMU) bis
OKANA YEKUN: ARUNFIN ARUDA ATITIO OWANBALA ASHE ADIFAFUN ARUNFIN ADIFAFUN ARUDA ATIBOMBO ORULA(ARUFIN ARUDA ENISHE EBBO KEBOADA, ARUFIN ARUDA ENISHE EBBO KEBOADA AWO .. OSHE MI HE)
OGBE YONO: OBO SOBO OBOBONA ADIFAFUN SHENAMBE ASA, OBBA YOLOKU LODE, IKU SOWERE, ARUN SOWERE, ASHELU SOWERE, OFO SOWERE PAQUE BOBO OSOBO SOWERE
Ogunda Bede: ONIGARA NIGARA, ODE BEBEYO EBI OFOROFO AJE, OBINI TANLE ORULA LORUGBO(BABA YE MI WAWAO BABA YE MI WAWAO (bis) AREMU AWA, BABA YE MI WAWAO
OGBE SA: YEYE MATERO AFEFE SALU AYE, AFEFE SALU OLORUN ADIFAFUN EWE BANA, AWAYENI ABO, AWAYENI ORUNMILA, AFEFELONA SHANGO ADIFAFUN EWE BANA(AWONSA AWONIYA OLODA YEYÉ OSHE MI NIJE) (bis)
OSA FOGBEYO: SHEET GADA TORI YAMPO BELAMPE SHANGO, KAWO KAWOSILE (PIRITI PIRITI OMEDE ALARA PIRITIUI PIRITI LAMINA GADA (bis)
OGBE YOUR: NILARA, BABA MOFOYUSESI, ADIFAFUN ORULA AGADI, MOFOYUSESI ADIFAFUN AYAPA TIRO ORULA LORUGBO (ORULA OYO NIRE ORULA OYO NIRE AY OBBA OYO NIREO ORULA OYO NIRE)
OTURA NIKO: ARIKU LOWAO LECHE AWOKETANCHE ONIREWE, AFEFELORUN ORISHAOKO ORULA LORUGBO (ORISHA OKO DIDE TO MAKEREA MERELAWA) (bis)
OJUANI BOKA: IKA NIKALE KALANKAYE EYENI OLOFIN, SELE WANY OSAIN(MOJU EWE MOSARAO MOJU EWE MOSARAE, EWE LOYAMI OPO LOBINI MOJU EWE MOSARAE)
OGUNDA TETURE: AWO MADI, AWO MAROKO, AWO MAMARO SODE, ABARA YANIFA (BABA YEWE EWE LERY KAYABA YEWE EWE LERY BIS. OLOFIN YEWE EWE LERY (KAYABA YEWE EWE LERY)
OGBE DI KAKA, OGBE DI LELE ADIFA YOKE, BARA BA NIREGUN ADIFAFUN OSHUN ADIFAFUN OGUN, OBINI OGBE SA YEYE MATERO AFEFE SALU, OBOLODE AWALODA LO IKIN
OGBE SHE: BA LOGBESHE OSHE AWADO OGBESHE DIDE ORULA LORUGBO
OGUNDA MASS: AWARAWARA SUKE AWARARA YERIMO EMO KUTY EBBO, EBBO KI EBBO EBBO KE EBODA
ODIKA: OKOLOYU OKUA ADIFAFUN ORISAYE TINSHOMOLORUN BAYANARIFA MAFEREFUN ODDUA MAFEREFUN OBBATALA MAFEREFUN EGGUN ODIKA LERI OKUA ORULA LORUGBO. (BABA KERERE SHANGO KERERE BABA KERERE EGUN KERERE BABA KERERE LERY KERERE) MIGUEL FEBLES PADRON KE TIMBE LAYE KE TIMBELORUN
OTURA S.A.: IMPOYAMPO WARANIFA, IMPOYAMPO AWOLODE OMO LAMPE SHANGO, OTURA SA OWO(EWINA IFA PRAY YANSA EKIMEWO EKIMEWO, EWINA IFA PRAY ORULA EKIMEWO EKIMEWO, EWINA IFA ORE OBBATALA EKIMEWO EKIMEWO, GOLD MAYOKO OKU AWO IYAWO OKU AWO)
OTURE TIYU: ASHE LENU ASHE LERY LERY SHEKETE ELEGUA(WAN WAN YERA ASHE BO IFA ARUDA) bis2)
OTURE SHE: ISA KUTA ISEKUTE OBEREKETO TO IBAN ESHU ASHE OLOFIN ISA KUTA ISEKUTE ONI BABALAWO OBEREKETO TO IBAN ESHU (ASHE BO ASHE TO QUE BOFIN KE BORUDA) bis
OSA FUN: OFUNSAROSO SOTINA MOIÑA LAYEMBE IKU ORULA LORUGBO(Osafun Ofunsaroso, Omo A La Ifa) bis
OFUN SA: OMO OSHANLA OSAIN EWE SHEWELE KUEKUE ORULA LORUGBO
OSHE BILE: OSHE BILE ODORE ABIGUE ABIATOTO ONI BABALAWO, LORDAFUN A LA KENTA, OSHE BILE ODORE ABIGUE ABIATOTO ONI BABALAWO, LORDAFUN A LA KENTU, OSHE BILE ODORE ABIGUE ABIATOTO ONI BABALAER A LA KENTA, LORENSO TUNIER TUNIER A LA OFUNI TUNIER TUNIER TUNI, LORENSO TUNIER TUNIER TUNI OFUN AWO A LA KENTU, OFI TERERUN OFUN AWO A LA KENSISI, ESHU ADADAMATOI ARISHESI OBI
PRAYER OF THE GODFATHER:
PRAYER OF OYULONA:
PRAYER OF APETEBI:
GO SUKA. APAKANCOLA ADIFAFUN AYAKOPERA EWERENDE OBBINI, OBBINI TANLE ORULA LORUGBO.
OYEKUN TEKONDA: IFANI KAFEREFUN YALODE, YALODE MA IBORU YALODE MA IBOYA YALODE MA IBO SHESHE.
OFUN SHE: IWERE ELEBBO ELENI SIWAYU ELEBO IWERE ELEBBO ELENI WIKEÑA ELEBBO IWERE ELEBBO IWERE WATALEORULA LORUGBO (EBBO ESE EBBO, EBBO SHEKE EBBO EKU EYA AWADO AL EBBO (INGREDIENTS MENTIONED).
Prayer of the 16 Meyis
BABA EYIOGBE: ORUNMILA NEITHER HATE HATE ORI WERE ORUNMILA NEITHER HATE HATE ORI EKU ORUNMILA NEITHER ODIRE HATE THE ORI EYA ORUNMILA NEITHER HATE THE ORI ADIE ORUNMILA NEITHER HATE THE ORI EURE, ORUNMILA NEITHER HATE THE ORI TO SHAMA IKU ORUNMILA NEITHER HATE THE ORI TO SHAMA ARUN ORUNMILA NOR ODIRE HATE THE ORI TO SHAMAOFO NIBARANILEGUN ORULA LOGUGBO.
SONG: ASHINIMA ASHIMAIKU FORE BOYE BENIFE ASHINIMA ASHIMA, ASHINIMA ASHINIMA ARUN FORE BOYE BENIFE ASHINIMA ASHIMA, ASHINIMA ASHINIMA EYO FORE BOYE BENIFE ASHINIMA ASHIMA.
OYEKUN MEJI: ARIKU MANIWA ONIMA SHOROWO ORI BABALAWO LODAFUN ORULA AGOGO ORULA LORUGBO(IKU YEMILO IKU YEMILO YERE IKU YEMILO YERE, ARUN YEMILO ARUN YEMILO YERE ARUN YEMILO YERE, OFO YEMILO OFO YEMILO YERE OFO YEMILO YERE)
IWORY MEJI : IYI IYI MAWO MAWO ADIFAFUN COCOLOYEMBERE, IFALAMPE SHANGO LAMPE LORON ODAFANI NIFA LAMPE SHANGO ORULA LORUGBO(BOROKITY MUD KOLODE BOROKITY MUD KOLODE).
ODI MEJI: ASHAMARUMA DIMA KODIMA OSHANLA AYUGUANA AYA BURO ADIFAFUN EYA TUTO KOIÑO LO RUGBO RULA LORUGBO (I hate dimo dire mama yiki mama yiki).
IROSO MEYI: OYOROSO TO APANTERITA BABY OYOROSO MAFEREFUN OLOFIN OLOKUN MAFEREFUN OZUN ORULA LORUGBO (olofin loriyeo modpe olorun) IKU ITUTU ARUN ITUTU OFO ITUTU ARAYE ITUTU TO BOBO OSOBO ITUTU.
OJUANI MEJI: ADIFAFUN AGARANDILE EKO MOLODUMARE, KIKUMAKUANDA IKU, KIKUMAKUANDA ARUN, KIKUMAKUANDA OFO, KIKUMAKUANDA EYO ATIWA LORUN ARAEY TIKUA ORULA LORUGBO (ayangara komolodumare ayangara komolodumare ariku lowao komolodumare).
OBARAMEYI: OBARA NIKATE MOKATI IKU MOKATI ARUN MOKATI OFO MOKATI IÑA MOKATI OH SHANGO ODDARA ORULA LORUGBO (obbara kikate aferu aye kikate oforofode kikate aferu aye kikate awo, oshe mi ni je).
OKANA MEJI: OKANI NI OKUTE OKANA IRE OKANA ESHU BI KE EBOADA ESHU REO ESHU BI ORULA LORUGBO (eshu bi eboada la shureo eshu bi eboada la shure. Bis adie pa kun kun iba fun fun ba yire ba yire eshu bi eboada la shure)
OGUNDA MEJI:
OSA MEJI: ISU ISU FOSHE FOSHE KINKAMASHE ELEWARA KI IBORU ELEWARA KI IBOYA ELEWARA KI IBO SHESHE (sarayeye bacunlo sarayeye ebbo aremu).
IKAMEJI: IKA NI KALE ELEBO IKA NIKALEBUDE ADIBEBEYE ABEBETU ADIBEBEYE ABEBE OZUN OTI ÑARAÑARA ADIFAFUN AKOKO ELEBUDE(wara my mama yokoda warami abebe otun wara my mama yokoda warami abebe ozun oti ñaraña adifafun akoko elebude).
ANOTHER MEJI: EKUA BABA OTRUPON MEJI ABEBE TUN OÑI OÑI ABEBE OZUN OÑI OÑI ASHORO ÑIO, OÑI OÑI ASHORO ÑIO (oñi oñi Lashoro ñio, oñi oñi Lashoro ñio oñi oñi Lashoro ñio, oñi oñi Lashoro ñio emife egun lashoro egun oñi oñi ashoro ñio)
OTURA MEJI: ASECON IFA ADIFAFUNFUN IMALE SALA MALEKUN MALEKUN SALA (alalade ifa waifa tiwa imale alalade ifa waifa tiwa imale oshe mi ni je).
GO MEJI: EYELEMBERE APOKOMURA ADIFAFUN SUPPORTS ARIKU MANIWA ARIKU MANIWA ORULA LORUGBO.
OSHE MEYI: ISHENSHE MOLOKU TINSHE, INSHENSHE MOLU YALODE MAYAO ORULA lorugbo (inshenshe molokun inshenshe molokun orula yalode mayao).
OFUN MEYI: EKUA BABA ORAGUN MAFUN ADIFAFUN OLOFIN ORAGUN MAFEREFUN ODDUA MAFEREFUN OBBATALA MAFEREFUN EGGUN ORULA LORUGBO.
IWORY OJUANI: AWARA WARA NI MORO WARA WARA NI MORO ASHEITA SHISHEMINE AWARA WARA NI MORO(awara wara ni moro wara wara ni moro asheita shishemine awara wara ni moro).
IROSO UMBO: MONI OLA SHE LEBBO MORO MORO AWO LOKUN TETE NIFA ONI AGBONIREGUN ESHU UNTEFA DE ORULA. (moni ola she lebbo moni ola she lebbo moro moro lokun tentanifa moni ola she lebbo).
Ebo Prayers and Oddun, Second Board
After seeing finished all the prayers of the first board, it is continued with the annotation of the Odu Ifa: Ogbe Iroso, the Oddun Toyale and Otura She. After writing them on the tray, the Babalawo proceeds to pluck the feathers from the birds and place them on top of the printed oddun and begin the prayers.
Oddun Toyale: If it is not known it is said Iroso tolda.
OGBE PINK: UNTELE ATIDE EKU EKU, ATIDE EYA EYA, ATIDE ADIE ADIE, ATIDE EURE EURE(TOROMALEKUIN TOROMALEKUIN JUJU TOROMALEKUIN, TOROMALEKUIN TOROMALEKUIN JUJU TOROMALEKUIN AWETRUPUNLO TRUPONLANCHE JUJU TOROMALEKUIN, ALA POPOPOMI ALA POPOPOMI AXIS).
OTURE SHE: ISA KUTA ISEKUTE OBEREKETO TO IBAN ESHU ASHE OLOFIN ISA KUTA ISEKUTE ONI BABALAWO OBEREKETO TO IBAN ESHU (ASHE BO ASHE TO QUE BOFIN KE BORUDA)
Four Board Ebbo
Board number 3
This board has the great purpose of closing the Ebbó, after all the ceremonies are completed in it, all the pertinent ceremonies are asked if the Ebó eboada, as well as the fate of the same, of the animals and of the objects that do not they entered the Ebo because of their size. Like the First Board, this one also has the Oddun BABA EYIOGBE written in the center, dividing the surface into two sections, in addition a horizontal line is drawn that divides the board from right to left, resulting in the Opon de ifa divided into four parts.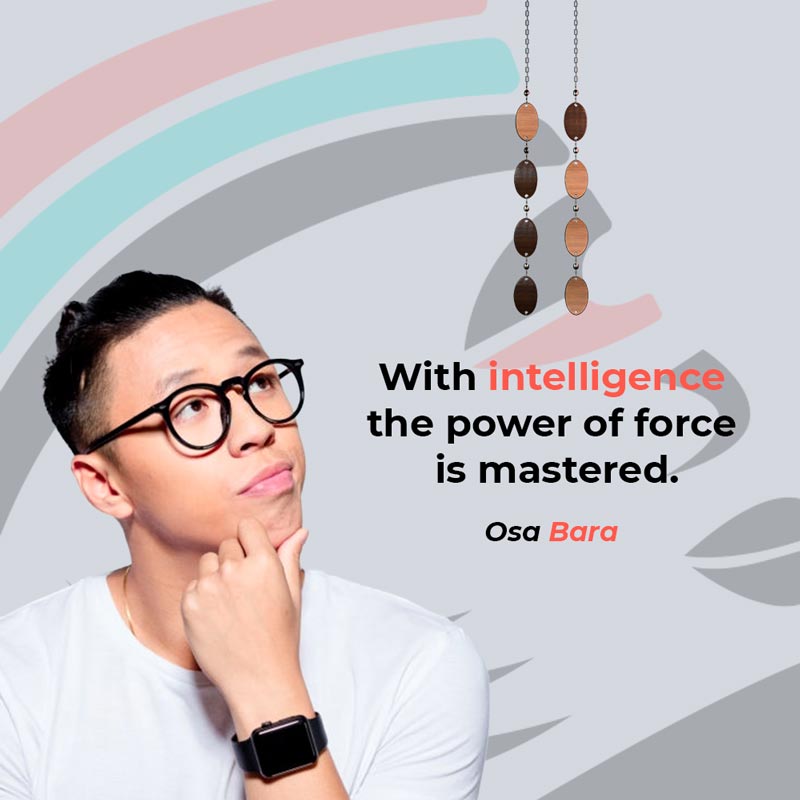 ÒŞHÉ NILOGBE: Ó BORO ŞE Ò DÁRA ADÍFÁFÚN ENI TIIŞOMO AJE
ÌWÒRÌ ÌRÈTÈ, ÌWÒRÌ ROTÈ, IFÁ NI WÈHÌN, WÒ ÌTO ÒRÚNMÌLÀ, ADÍFÁFÚN ÀLEJÓ.
ÒWÒNRÍN SOGBÈ ÈŞÙ BÀ L'OHÚN ÈŞÙ BÀ L'ODE ADÍFÁFÚN ÒWUN.
ÌKÁ MÉJÌ: NEITHER KANRÍ EBO, NEITHER KANRÍ Ó NÍ BÀBÁLAWO, ADÍFÁFÚN OLÚWO GÚNBE. IWÁJU OWÓ ADÍFÁFÚN ÈRÈ ÈBÚTE.
Before beginning to pray this Olódù, the person, already kneeling with the Ebo package together with the Irofá, drops it, at a prudent height, in the center of the Opón Ifá (Board of Ifá), then the fortune teller makes a mark inside to circulate around the entire internal edge of the board above the iyefá (Ifá dust) at the same time as the Olódù prayer begins.
After praying Ìká méyi, take the Ebbo and pass over the board and say:
ORÍ ATÈ - Head of writing.
It is played under the board with the Ebo inverted and it is said:
ORÍ APÁ ÀYÁN - Head on the side of the pestilence.
In the same part below, passing the Ebbo in a circular way, it says:
IKÚ NLO, ÀRÙN NLO - let death retire, let sickness retire.
The package is placed on the mat and with the board on top, three touches are made with the Irofá saying:
Iré owó, iré omo, iré arikú bàbáwà - Blessing of money, of children of and of seeing the death of our father.
When the blessings are finished mentioning, the Ebbo with the Irofá is taken out by putting the board back in its place.
On the mat the iyéfá is opened and grouped in the center as before, the Ebo is opened and the iyéfá is started with both hands saying:
Àşhe bàbá, àşe yèyé, àşetó, àşe bo, àşe arikú bàbáwà.
ÒKANA SA, agbirari ti oniko, èjé tàn apani ikú, ò tónà arópò şònşò gbére gbére, awo ó rbo, awo èbáná, adífáfún agbirari ti or nlo sódò èşù.
Meanwhile the Ebo is passed through the subject's head singing:
OKANA SA BILARI (three times) ÈŞÙ TÈTÈ, TÈ.
It means: Eshu come quickly and receive this.
It may interest you: All about the Orisha Obatala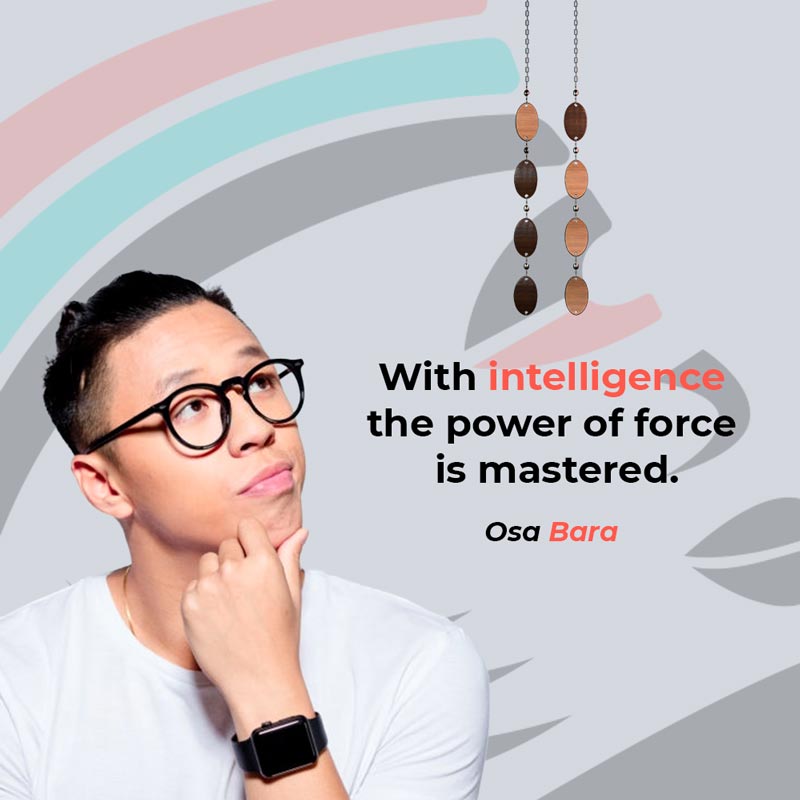 Board Ebbo By Miguel Febles
Fourth Board
In this board only four signs will be marked that will be written in the center of the board from right to left: starting. for:
Odi Fumbo, The Odu Toyale, Ika Meyi, Okana Sa.
Of them only the sign of Odi Fumbo is prayed:
Odi fumbo odi fumbo fumbo ara ara oshanla
Ara inle aye moyere ni oshanla odegun aguema
Oba ogu ara iku fotudede ofo nafo wenwe yoreo
Ara eshu araife orunmila ejo
Fotudede ejonafo jojo yenye ara ibu ino lese
Iku paraldo osaidite
He puts the Ebbo on the board and wraps itself in a more or less elongated shape, turning it outwards while saying:
Apakuandi iku
arun apakuandi
apakuandi ejo
apakuandi ofo
Apakuandi bogbo osogbo (All OSOBOs are mentioned).
One of the EBBO heads closes saying:
Iku futudede iku nafo
Arun futude by arun nafo
Ejo futudede ejo nafo
Ogu futudede ogu nafo
Ashelu futudede ashelu nafo
Shepe Futudede Shepe Nafo
And so they all mention the OSOBO.
While said EBBO head is closed, this is done with the help of IROFA.
Then the other head begins to close, but first a little water will be poured on it and then IYEFA is thrown from the board saying:
Ashe slime
ashe yeye
ashe oluwo
ashe oyugbona
Ashe Apeterbi
ashe inle awere
ashe inle afokan
ashe yio
ashe irawo
ashe ashupa
Asiie Bogbo Orunmale Yika Otun
Ashe bogbo orunmale yika osi
Ashe bogbo awo timbe lorun
Ashe bogbo awo timbe laye
ashe ishemi
To abandon eshe
Once the EBBO is closed, it is placed on the board and with the help of the brush and the IROFA it is turned.
Then the board is lifted and the EBBO is passed through the bottom saying:
iku unlo
arun one
hey one
Ofo one
Ogu one
And so all OSOBOs are mentioned. The EBBO is left underneath and small blows will be made with the IROFA, requesting all the IREs and with the IROFA said EBBO is removed from under the board.
The person will stand up and take the EBBO with the tips of the fingers and touch his forehead, stomach and knees, let it fall in front of him, this will be done 3 times in a row.
I sing to Eshu to deliver the ebbo:
ESHU SHUGAYO MAMA KENA
ESHU ODARA KIKENO
ESHU SHUGAYO MAMA KENA
ESHU ODARA KIKENO AWO
The person will return and kneel in front of the board and put his forehead and kiss in the same place, the Awo will lift the board and tell the person, to kiss the mat, moment to take advantage and blow some ASHE from the board, on the person's back.
Why is the ebbo put on Elegua?
In the BAYEKU NIWE INLE land, lived ESHU BANIYE LAWO, who ruled that land as AWO (fortune teller) and always had that land in complete calm, since he was a son of Elegua, very obedient to his father and Ifa.
In that same land lived KARAKO AWO which was the brother of ESHU BANIYE LAWO and his Odu de Ifá was OFUN DI which was the against Abure of ESHU BANIRE LAWO, which was ODI FUMBO.
KARAKO AWO always worked together with his brother, but he was very envious of him and every time ESHU BANIRE LAWO did an EBO, while his brother was preparing to vote for it, he cursed the EBO, so that it would not work and thus each of those of that land were going to meet with ODI FUMBO ESHU BANIRE LAWO, the EBO was the other way around, where people began to lose faith in ESHU BANIRE.
As a result of the lies of KARAKO AWO, ESHU BANIRE was diminishing its popularity and its land was losing its tranquility, since they said that ODI FUMBO no longer had ASHE to do the EBBO and it was staying last in the AWOSES hierarchy.
KARAKO AWO, who was an intrigue, said to the four winds: -If ODI FUMBO does not work, I will be the one to replace him, I am OFUN DI. This one who was very clever, said to his brother ODI FUMBO:
Brother, rest that I will do your job, because what happens to you is that you have worked a lot, look, stay with you closing and throwing away the EBO that I will do all the other work.
All this was done by OFUN DI KARAKO AWO, to achieve popularity, because he knew that his brother, ODI FUMBO ESHU BANIRE, did not curse the EBO.
So time went by, but people complained that OFUN-DI KARAKO AWO's EBO was playing with their hands, it had plague, they resolved but they left disgusted and anyway, ODI FUMBO ESHU BANIRE, was worried about how their land was I was unhappy.
Then ODI FUMBO looked at himself and his Odu, ODI FUMBO KANDEFUMBO, was seen where he saw that he had to take from the secret of EBO OBALU that his godfather AWO TONIYI gave him when he consecrated it with two bottles and the chains, which he had left them. to care in front of his secret that was OGUN.
So ODI FUMBO looked for a dog and called OGUN and gave it to him along with the bottles with water and the chains and OGUN after three days took him to the foot of the Yagruma that was the insignia of his land.
Later, when he buried the dog, in the railway line with 7 ribbons of different colors, he saw his brother who was secretly indisposing everyone in that land with him, where he told them: «They don't see that even being in the last place it works, because it stinks ».
Then he realized everything and the great betrayal of his brother OFUN DI and he began to cry, because he realized that he had lost his position by trusting his own brother, where he remembered that ODI FUMBO KANDEFUMBO said that No one could be trusted, not even his own blood, for he had no friends.
Then starting to cry and call his father: «AGO ELEGBA EE LEWE BARALAYIKI OSOKUO ESHU BANIRE
LAWO SOKU SOKU ODIFUMBO ERIKE BABISHE ELEGBADO ».
Where BARALAYIKI, which was his father's name, presented himself to him and said: Take me to your house, I'm going to help you solve your problem in something.
When they arrived at ODI FUMBO's house, they found OFUN DI his brother, finishing an EBBO, where BARALAYIKI when he entered, OFUN DI threw himself at him and gave him MOFORIBALE, but BARALAYIKI told him: «You are a traitor and you can no longer be more never on this earth, not even to do EBO, that's why you will always have plague, because you are OFUN DI.
"The one who always stinks."
Then, the father told ODI FUMBO: - «You will not be able to be the first, because the curse of your brother threw the EBOSES when he did it with you has reached you, but even when you are the last, they have to count on you to vote for it. », So that the EBOSES that are made never again have a curse, they should put it in front of me so that I can take care of them and give them the blessing and they arrive in good condition and you do not have problems, but since I am the father of both and OFUN DI is voted from this land in the background, whenever you are going to fire the EBBO that you do, before putting it on me, clean OFUN DI first, but you give it three sticks, so that it reminds you, that it is cleaned but that it is there for his disloyalty to his brother. TO IBAN ESHU.
NOTE: Here was born the one that after praying ODI-FUMBO, the EBO is passed through the bottom of the board and 3 blows are given to the ATEPON IFA (board) because that is where OFUN-DI lives and represents the ANO, that's why not is put on the board.
In addition, it was born that when the EBBO is finished, Eshu Elegua is put on, before giving way.
You can read: